Brief: To create an Ident for Loughborough University or The School of Arts at the University using animation. The proposed ident idea would be played on screens around the university without audio. The logo must be displayed at some point in the Ident. We had to stick to the University's strict guidelines using their Corporate Identity Handbook.
This was a brief given to my Graphic Communication & Illustration course in the academic year 2014/15. I worked with a partner (Katie Watkins) to create a pixel themed animation to promote our course. This was my first time using 'Motion' software and I was able to learn the basics very quickly.
It was a hard animation to create due to the amount of pre-production elements that had to be done in limited time. Our aim was to create an Ident that replicated a user actually playing an 80's inspired game. At first, we had many plans but soon realised we had to scale down the project because of our personal limitations and abilities.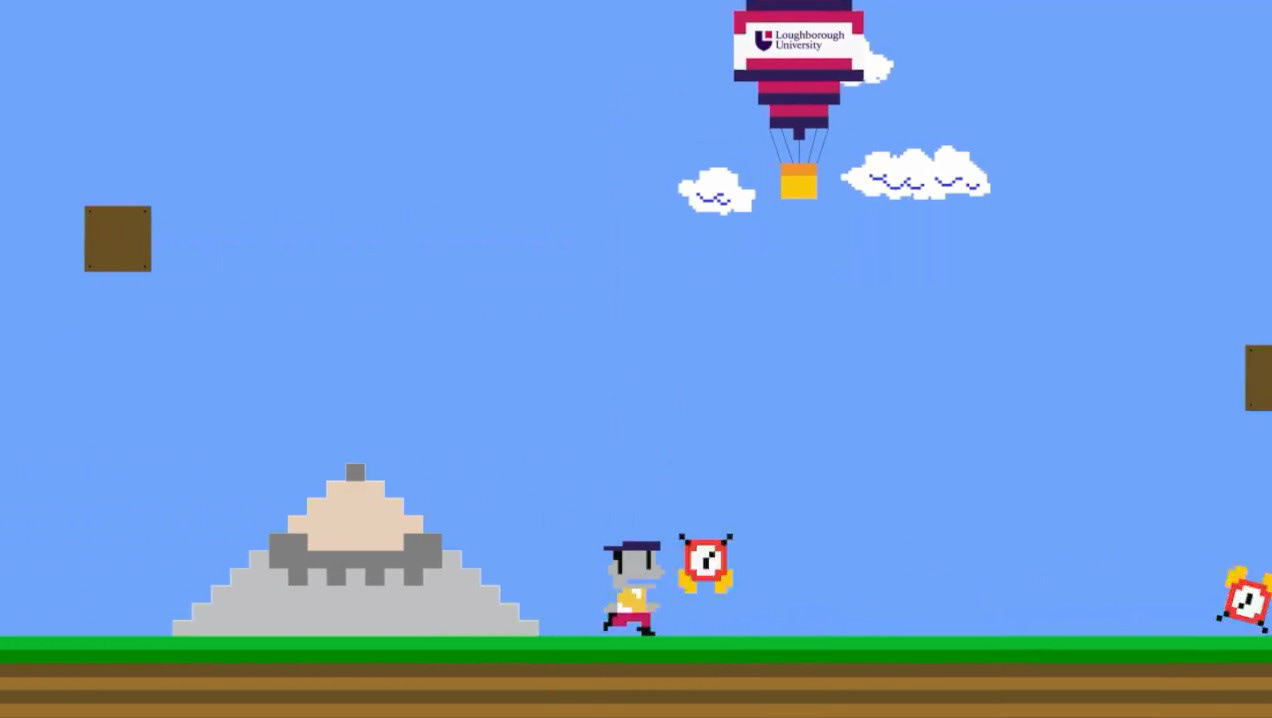 We roughly sketched the majority of the graphics on grid paper to form the correct shapes and then digitally drew each prop and background variations individually to make an authentic 'game' like production. These were essentially puppets where we had to control every single movement carefully in time with the background.
I was in charge of the main character movement around the obstacles as well as drawing up half of the props and planning the direction of the animation. My partner and I, as well as our animation tutor were very pleased with the outcome and it was described, by our animation tutor, as the best attempt of a game like animation for this brief he had seen.